Well done! You've got aboard early and are one of the first members of our community. This is a free weekly publication for subscribers to Bitcoin Benny. However, in future, we will stop circulating the newsletter for free and anyone who wasn't in the first 100 subscribers will be charged to receive the publication. We hope you enjoy this free community newsletter, which we will always keep fresh and 'help you, make a lot of money!'.
BITCOIN BENNY'S LATEST RECOMMENDATIONS AND MARKET BRIEF:  UPDATE
Well if you are anything like me, you would be sick of hearing about the fluctuations of BTC and all forks related. Seems that the circus is in town and a lot of people are making money, which means a lot of people are losing money too. Meanwhile our alts are having a little bit of a lie down.
Effectively BTC has ended up right back where it was at about $7300 and looking strong. However, those of us sitting on a pile of depleted alts are waiting for a dip and some of those funds to make their way to our undernourished bags.
ZCOIN
That time is coming, as we can see a few of the alts really start to pump now. So what am I buying? More XZC. For those of you who don't know, I've been on this for a long while and we have been actively tipping it for the last 2 months. Since their announcement of masternodes we have only seen a relatively modest run up. It is still significant, granted. However, if you take into context that there are only just over 3 million tokens in existence, this thing is set to FLY!. I've said it before and I will say it again, it is a triple figure coin (at least $100) waiting to happen over the next few months.
If you couple the supply with the below returns and also calculate the anticipated 50-60% of coins that are estimated to be locked out of circulation, it becomes a frightening proposition. I would suggest you have limited time to get your hands on Zcoin before it really moons. Here is the estimated returns: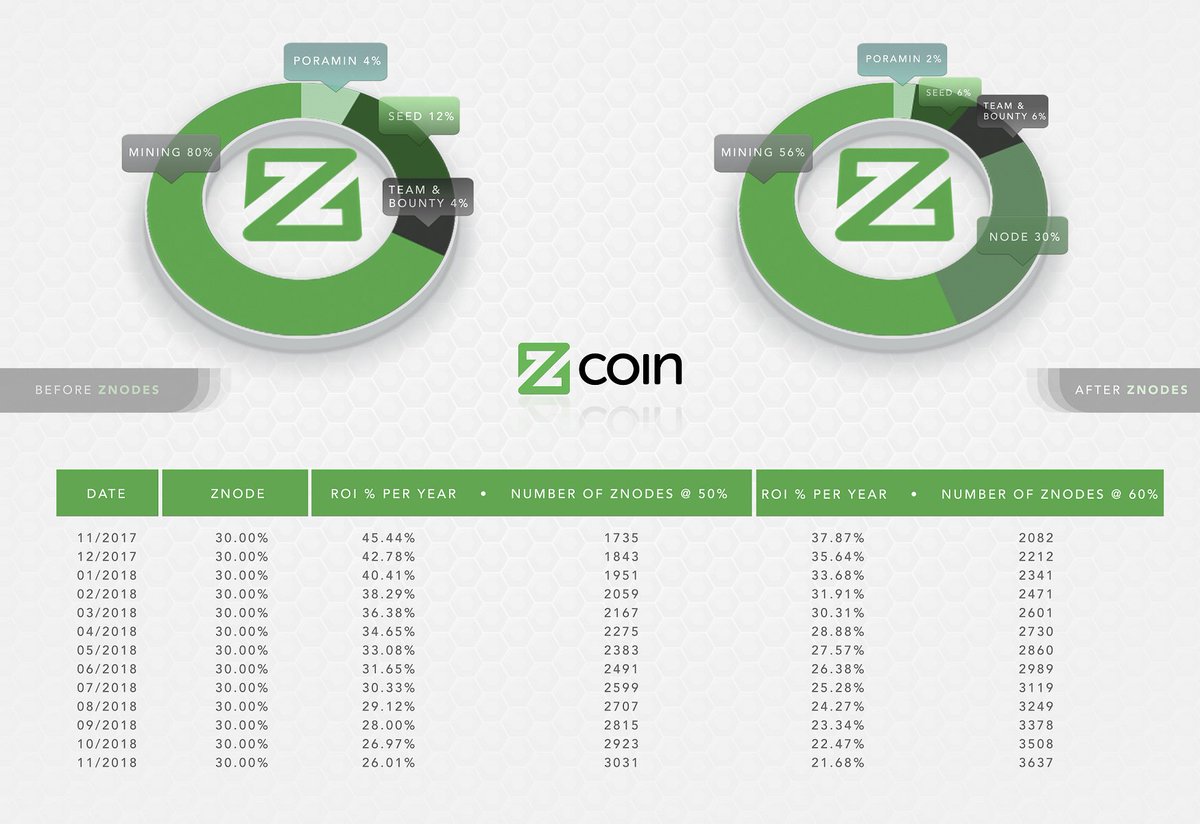 ETHEREUM CLASSIC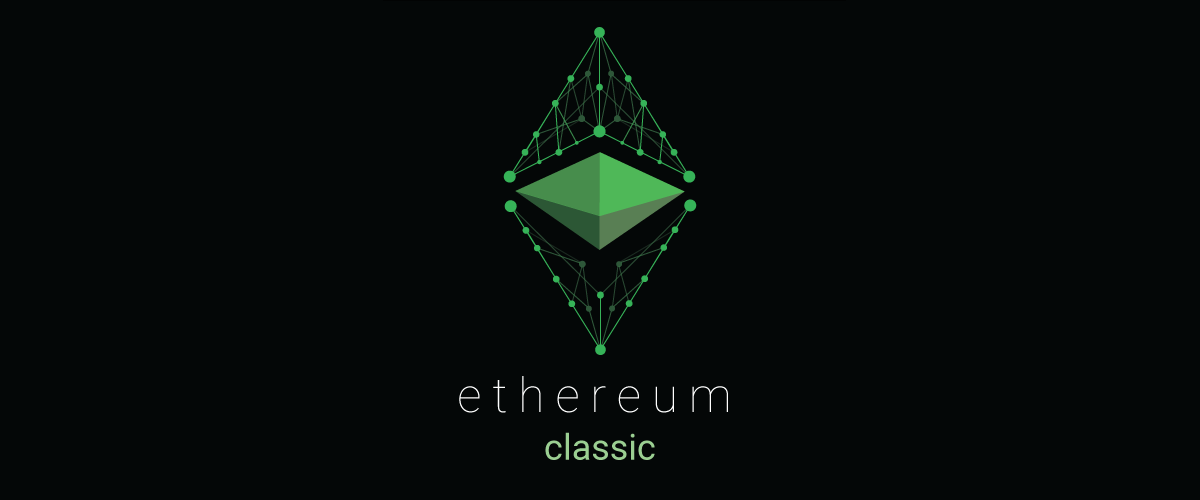 As most of you know I recently attended the ETC Summit in Hong Kong. This was attended by some heavyweights in the Blockchain industry and it had an amazing list of speakers too. We also heard from miners and those who run exchanges on their views for what comes next. One thing we were made aware of was the path that ETC is about to take and how it would differentiate itself from the other version of Ethereum. Fascinating stuff and the key take aways are that ETC aims to be more a store of value and sees itself competing against BTC more than Ethereum.
I am more bullish now on ETC than I ever have been and this coupled with the fact that Grayscale who has a lot of institutional money invested in ETC, makes me even more confident in the future of this company. Remember, a company who invests institutional money into a product like ETC means they are investing equally with money and reputation. I will explain other findings in upcoming videos, but the future is bright. Here I am with Charles from IOHK at the ETC conference: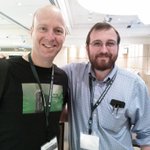 OUR NOVEMBER COINS
As you know we tipped 5 coins as always and at number 5 we tipped XCP (Counterparty) whichis currently doing very well and making you all some nice returns. The best is yet to come for this coin I firmly believe.
Number 4 was MTL (Metal) and so far its fared the worst of our picks despite an amazing wallet release. As you probably read there were some internal issues which saw the dumping of 600k coins on the market. We expect with the sponsoring of Richard Bransons Necker Island Tennis Tournament later this month the word will be out on this coin and it should experience great growth.
Number 3 was Zcoin. Need we say more. It is flying.
Number 2 was LRC (Loopring). Despite not making any headway, it has held its ground and is sitting on a few nice little releases and we should hear about them soon. This one has huge potential and we just need China to stop bringing out bad news every few weeks.
Number 1 was KMD (Komodo). It has seen great returns on our investment so far, but it would remiss of me not to mention the Elephant in the room. Due to technical issues, the Monaize dICO was delayed and we are awaiting the next launch date. Many saw this as panic stations and dumped their holdings. People like me bought more. It seems being diligent and exercising caution has no place in the crypto space. They were damned if they did and damned if they didn't. The damage from going ahead would have been far worse and the good news is the weak hands are now out. I would expect the token to continue to grow steadily over the coming months.
FLIPPING OPPORTUNITIES
For those of you looking for a quick flip here is a handy tip:
Look for newly listed coins on Etherdelta. Check their volume and do your research. If a newly listed coin starts to gain traction and it ISN'T listed anywhere else, there is a good chance this coin will do well in anticipation of a listing on one of the bigger centralised exchanges. We have seen this time and time again and some recent examples where MOD, RCN and BCPT. As always, don't invest more than you are prepared to lose, but there are a lot of hidden gems there.
TELEGRAM
That's right, we are now on Telegram and have a growing community with some of the coolest people in planet crypto, so join now while we still accept members. Here you will get to chat directly with Bitcoin Benny and get some insights on how to trade, get to join competitions and also have a chance to learn from the community who has a wealth of experience. You can join by following this link Telegram
THANK YOU
I would like to say a big thank you to those of you who have liked and followed us across all mediums. We started off only a month or so back and we have reached some mini milestones, with 600 Twitter followers, 1300 YouTube subs, 6000 views of our latest tips and we get around 700 readers of every newsletter. We are still small and growing fast but our promise to you is to keep it where we can remain in contact with you all as you reach out.
Dont forget to follow us:
Stay tuned for next weeks Newsletter and like subscribe and follow the money 🙂